Grateful for a second chance
When you hit a roadblock, you need to turn around and find a better path. That's what happened to Troy Hertzog when some poor decisions built quite a roadblock to him living a typical teenage life. He turned things around with the help of Turning Point, a program of Diakon Youth Services.
Troy, a student at Columbia High School in Lancaster County, was behind on credits and had truancy issues. With his success at Turning Point, he got his credits back on track and was successfully able to join CTC (Lancaster County Career and Technology Center). In this vo-tech school, he now studies automotive technology for his senior year of high school.
Troy turned his behaviors around and was a true success in and out of the program. As a result, Turning Point paid his fines/costs in full, and he was able to get off probation.
The overarching mission of Turning Point is to keep adjudicated youths in home settings through effective and meaningful community-based interventions. The Turning Point Day Program provides an alternative academic setting for post-adjudicated males. The program works collaboratively with juvenile probation, children and youth departments, the Lancaster/Lebanon Intermediate Unit, students, families and community resources.
County personnel grant students the opportunity to participate in this therapeutic program, designed to address their competency in social, academic and work skills so that they can return to their family and community better prepared to make decisions that reflect productive and positive values.
Below, Troy and his dad John tell their stories.
Troy's story: I went into the program at Turning Point and got extra support when I got caught up in the system. I felt like I was alone. I connected with the teachers and staff and got that one-on-one connection.
I was hanging out with the wrong crowd. Not everybody's your real friend.
I got caught up in a situation when someone was robbed at gunpoint. I didn't rob the person, but I was there. When that happened, I was emotionless – I didn't truly care about the consequences. It put me in a hard place.
When the state troopers came, I didn't want to be cooperative. I felt everybody was against me.
When I talked to my public defender, I made a connection with him. He stuck up for me and didn't even know me. He told me, "You know you did wrong."
I had a lot of trust issues, and my probation officer found out I was taking Xanax. I thought of it as a joke – I didn't care what anyone said.
My probation officer suggested I go to Turning Point; the alternative was 20 years in prison.
At Turning Point, I immediately liked Leticia Valentine, the assistant director of day and evening programs, and Kristyn Whisman, a teacher with the IU 13. Miss Kristyn and Miss Leticia – I knew they were cool from the jump. I felt like I could talk to someone, I could lean on someone and I could trust someone.
Turning Point helps you out a lot and gives advice.
I especially liked the ART program, a training program that allowed me to act out situations and fix my responses to certain situations. I took the information into consideration. I needed a light that guided me to the right path.

I realized these folks out here at Turning Point are trying to help me.
Prior to straightening out my life, my probation officer told me when I got off probation, I could get a good job and do anything I wanted. Today, I'm glad to be enrolled at CTC and plan to work on cars with a career in auto mechanics. It was hard for me to sit in a classroom. I'm rowdy, and that's where I got myself into trouble. I couldn't focus. Turning Point taught me how.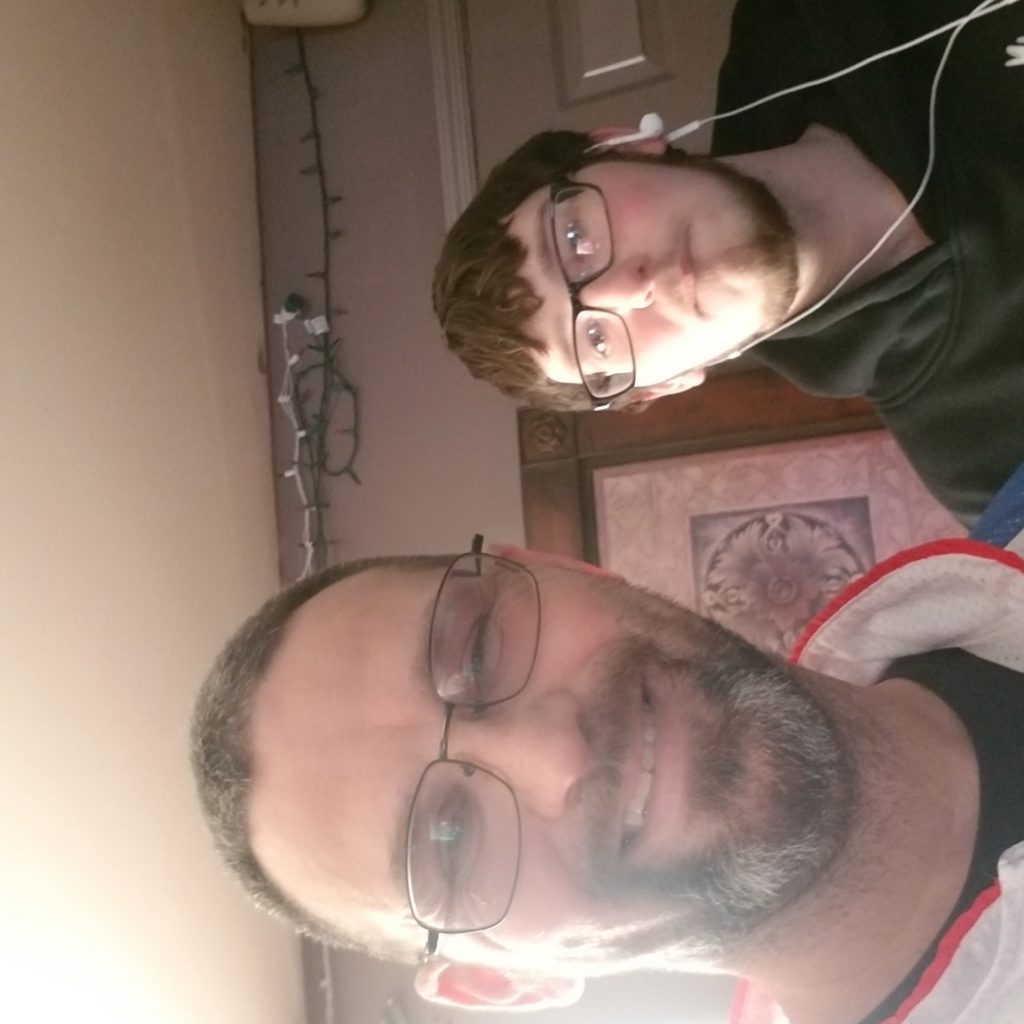 John's story: I'm very proud of my son and grateful for Turning Point. I had my hands full with Troy before the Turning Point program.
Troy was living with his mother when the robbery happened in November 2020, but I didn't find out about the robbery until February 2021.
Troy had dropped out of school and hung out with the wrong crowd. My current wife, Elsie Collazo, and I were granted custody of him, and Troy came to live with us.
I am grateful the probation officer pointed Troy toward Turning Point.
At Troy's intake at Turning Point, I was impressed with Tanisha Negron-Bailey, the director of day and evening programs. Miss Tanisha was very polite and honest. She said Troy had to participate and come to the program every day.
When Troy's attendance slipped, Miss Tanisha said he couldn't miss any more days, or he's out. Troy then began faithfully attending each day.
The turnaround in Troy has been wonderful. He's more independent, has faith in himself, has a job and helps around the house. He's very respectful and willing to help. Troy works at a restaurant while in school but will begin an internship in January in a job through CTC.
Troy had a weekly drug test, and Miss Leticia always called or texted me with the results. She always kept in touch.
Thanks to the program, Troy only had six credits when he started Turning Point and now has enough to graduate on May 25.
I work a 12-hour night shift 6 p.m. – 6 a.m. and credit my wife Elsie with being a big support and help to Troy.
At Turning Point, each student starts at 100 percent every school day, and they will lose points for things like goofing off. Troy averaged 98 to 100 percent every day, the highest average anyone had.
Turning Point is a good program. It made Troy more focused, independent, and happy and taught him to keep his circle of friends small.
Troy's a very good kid.
Turning Point is an awesome program, and I was very pleased when they said they'd pay his fines and costs. When students do well in the program, they can earn money once they are out of the program. Some of the money Troy earned went toward his fines and costs, and he bought a toolbox and boots. He also earned gift cards for doing well in the program. Diakon went above and beyond, and I have to give them credit. I would recommend the program to anybody.
Because we review comments, they do not appear immediately. Please do not submit each comment more than once. Please review our comment policy.
You can support Diakon Youth Services in its efforts to change the lives of at-risk youths and their families: Participate in this year's Extraordinary Give, a 24-hour giving event on Nov. 19.
Extraordinary Give is described as Lancaster's region-wide celebration of generosity. Support Diakon Youth Services, which makes a difference in the lives of young people like Troy. You can help youth not only in Lancaster County but also throughout the region by making an online donation of $10 or more on Nov. 19 at the link below.