Virtual racing: Easy, fun and flexible
A few years ago, I began a program of walking and running to help lose weight and improve my health. Eventually, I focused on running, gaining confidence to participate in a few 5K races—that is, 3.1 miles. Next, I tackled half-marathons, which are 13.1 miles.
And I always picked races for organizations whose mission I support and that benefit our local community.
My latest challenge? Virtual racing … which isn't much of a challenge at all!
The COVID-19 pandemic has changed the way we are doing all of our activities, whether for work or play. Now the 5Ks and half-marathons are virtual. A few races are now giving options for in-person or virtual races.
From my perspective, much about virtual races is the same. I still sign up for the races to support a cause and our community. I still look forward to the races and feel good about staying active. In fact, virtual races offer a couple of pluses!
Virtual racing gives you the flexibility to complete the race at your convenience. In races, some runners will focus on their time and how they stack up against other runners. When you race virtually, you just go out and run and aren't necessarily worried about what other runners do.
You can do virtual races with a friend or a small group of other runners as long as you keep the appropriate distance. Or you can schedule your run at the same time as your friends, everyone at his or her own location.
I've done that and we've each posted a photo on social media at the end of the race. One friend makes a collage of all the photos. It's a way to stay connected and motivated when we can't actually be together.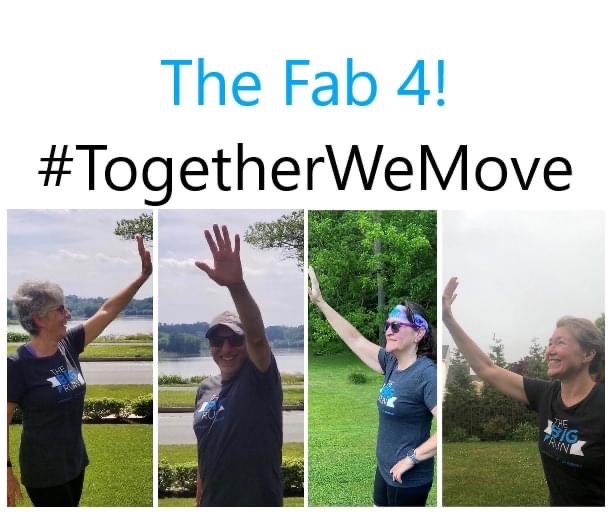 I've worked in the child welfare field for nearly 33 years and plan to take part in Diakon's Outdoor Adventure Challenge Virtual 5K, which can be completed anytime between Sept. 12 and 19. I think that having a span of time in which to complete the race will likely expand participation.
For me, this approach is perfect. If the race were just on the 19th, for example, I would not be able to participate. I'm getting married that day!
For more information about this year's virtual Diakon Outdoor Adventure Challenge 5K, please click here.
You pick where to run. You pick when to run, during the eight-day period.
~ Cathy Utz