I had been a licensed foster parent for only a few weeks when I got the call: "Expect a 5-year-old girl to arrive on your doorstep at 7 p.m. this evening."
My mind immediately began to race. Instead of focusing on important details, such as buying a car seat and preparing her room, my thoughts quickly jumped to the realization I didn't have any milk in the house and my carpets needed vacuumed! Here I was in the midst of this big, life-changing moment, and I was thinking about minor details.
During the next few hours, my stress level grew and I began to panic. But when 7 p.m. arrived, I opened the door to be greeted with a big smile and a wave: "Hi," she said, "I'm Sophie."
And in that moment, I realized that everything would be okay: This child will be an important part of my life and this moment is special.
As a single parent who worked full-time, I found the next few days especially challenging; they passed in somewhat of a blur. While I made sure Sophie's basic needs were met, she worked through the shock and emotions that come with a foster placement. Looking back now, I wish I had more clarity so that I could remember everything that happened.
The next six months were probably the hardest, as we adjusted to our new life together. But, to be fair, she is such a joyful child that she made it easy. We have had what I would call the easiest, luckiest journey possible. We just fell in love with each other.
Although we initially thought our time together would be limited to a six-week placement, that milestone came and went with many others. While I worried how I would let go when the time came, I realized the only way to make it work would be to change my outlook and live day-by-day. As someone who thrives on planning, that was difficult to do, but Sophie made the difference.
The entire first year we were together, I kept telling myself: "If this is my only Christmas, my only Easter, my only summer with her, I want to make sure it is right for her and right for me." I had to keep reminding myself of how grateful I was for every single day we had together, even if it ended at some point.
Fortunately, she never left and two and a half years later, she officially became a Fritz!
Looking back on the process, I can now say it was all meant to be. But before I met Sophie, I wasn't so sure. The only thing I was certain of was that I wanted to be a mom. Foster care called to me.
And so in the fall of 2016, I reached out to Diakon Adoption & Foster Care and attended an information session. By the following January, I had completed training but quickly hit a wall with the paperwork. I dragged my feet for several months before I completed my licensing in June. While at one time I thought every action was random, I now recognize how things could have turned out very differently.
On June 26, 2017, a little girl walked into my house with a big smile on her face and everything changed. I knew in that instant she was the reason all of those other things didn't happen for me. I knew in that moment that everything happens for a reason.
—Emily Fritz, Diakon Adoption & Foster Care Parent
Emily and Sophie Fritz look forward to celebrating their third Christmas together this year and enjoying activities from their first shared holiday that are now cherished family traditions.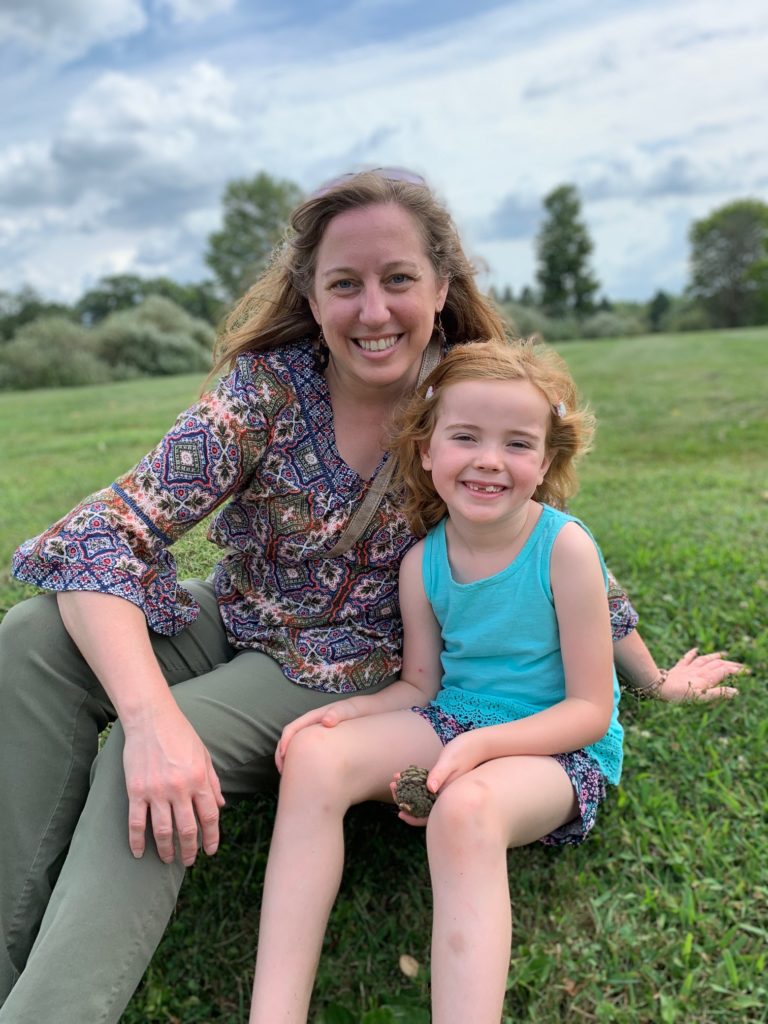 Emily and Sophie