'Storied lives' program helps students learn what it truly means to "live life"
The deepest learning often happens when students are able to connect the classroom experience with the "real world."  Our winter-term partnership with Manatawny Manor for a project called "Storied Lives" allowed my students to put a face to our learning and make it personal.
My students and their residents cried together and laughed together; they exchanged personal stories, shared life advice, and sat in thoughtful silence together; they held hands and emotionally embraced each other. Their interactions were emblematic of a deep connection that these partnerships built over the course of seven weeks.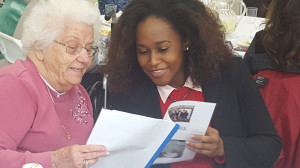 In addition to the deep impact our students experienced from the relationships they formed with their partner, the course forced students to reflect deeply on a personal level. As they heard stories of love, stories of war and stories of loss, they  thought about their own lives, their families and their futures.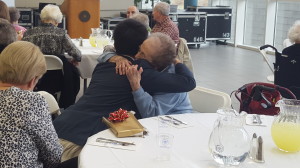 Storied Lives was the most powerful classroom experience I have had during my 12-year teaching career. For 40 minutes each Thursday, my students put aside their normal teenage stresses and focused on something larger than themselves.
—Courtney Neese
Edward Tuck Hall Instructor of English
The Hill School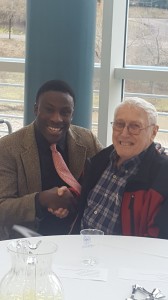 Here is what some of the students wrote about their experience.…
"Storied Lives was a breathtaking, life-changing experience for me. The course gave me a completely new perspective on life and many new stories to tell, each one more exciting than the last. I heard stories of danger, war and loss, but also stories full of happiness, joy and love. Storied Lives has inspired me in a way that none other class has." —Chris Schiavone
"The thing that amazed me the most about Storied Lives was learning how durable people must be to make it through life. After listening to the life experiences of a 92-year-old man, my eyes were opened to what it actually means to live a life. Bob, my partner, has been through more life-changing events than I could ever have imagined. Although it made high school seem very irrelevant, I was pleased to learn how much more is in store for me." —Brett Weekley
"June and I entered the course as total strangers, but we soon became fast friends. We discovered that we had much more in common than we thought. Even though we are 80 years and half a world apart, I was reminded of how many things we share with each other." —Hyung Ahn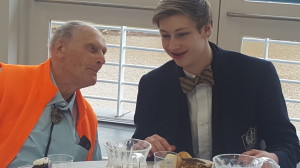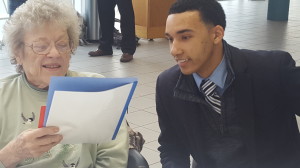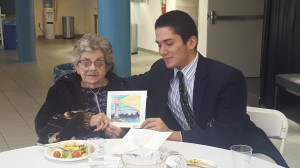 Because we review comments, they do not appear immediately. Please do not submit each comment more than once. Please review our comment policy.